On the early evening of Christmas Eve, 2015, my 14 year old daughter, Giana, and I left the house in our Ford Explorer to get a Christmas tree. Lois, my wife and Giana's mother, stayed home to prepare dinner.
It seems that every year we forget exactly where this particular tree farm is located so I had Giana call her mother for directions. We found ourselves on the right road but headed in the wrong direction.
That's all I remember.
What I do recall is being in and out of consciousness, hearing the wail of the ambulance siren, and being queried by a medic.
I later learned that we were hit head-on by a drunk driver who also happened to be in the country illegally. The story was covered by outlets as far away as Dallas, Texas. (Google my name in quotes - "Tony Bartolucci" - under the 'News' tab for some of the coverage.)
Providentially, the accident occurred in front of some homes where families and friends had gathered for some Christmas cheer. (Had the accident occurred only a few hundred feet down the road we would have likely been killed as our truck burst into flames upon impact and the small group of homes were encompassed by desolate farmland.)
These citizens heard the crash and came running to help. Pulling the door open they found me lying sideways across both front seats with my feet at the driver's door. They pulled me out of the burning wreckage unaware that Giana was still inside. In fact, I had been on top of her; the burns on my stomach partial evidence of my having protected her beautiful face from the fire.
I was later told that I kept saying, "my daughter, my daughter" and when our helpers were trying to get me to lie down on a blanket one of them brought, I kept attempting to go back to the truck to rescue her. Meanwhile, having realized that someone else was inside, they were initially unable to open the passenger door. Another driver stopped to assist and they opened the door just as another resident appeared with a fire extinguisher. They literally had to knock down the flames to get her out. As a side note, someone had recently borrowed the extinguisher and not only returned it, but left it in a spot within the garage where it was immediately visible.
We were both taken by ambulance to Strong Memorial Hospital. I was released on my birthday, February 2. Giana was released to rehab two plus weeks later.
Our injuries were extensive. Sadly, our daughter's were worse than mine. Giana's biggest challenge was neurological, having suffered a traumatic brain injury (tbi).
Ultimately, this is what claimed her life - just not the way we could have ever dreamed. On June 15, she had surgery for what is considered a routine procedure to reinsert her bone-flap (the portion of her skull that had been removed the night of the accident). The surgery itself went great. However, during the one hour post-surgical recovery period, Giana's carbon dioxide levels rose causing acute swelling of her brain. At least that's the theory right now. By the time this was discovered it was too late, she had suffered catastrophic brain damage and died hours later.
Giana was a true believer in Jesus Christ. She was trusting in Him alone as her Savior and Lord, the one who made an all-sufficient payment for her sin. She died united with Him and clothed in His perfect righteousness. I had the privilege of baptizing her a few years ago. She demonstrated the reality of her conversion with her life, as well as the deepest desires of her heart. She is now beholding the face of her Savior. And we will soon be reunited with her around His throne.
I want to share a note we received from a friend who is a biblical counselor. Earlier last year she had been meeting with Giana to help her with some struggles she was having. This is what she wrote:
I will always cherish the time the Lord gave me to get to know your child intimately. She blessed my life. I remember the last time we met I gave her a big hug as always. She had found a place in my heart that few people find. I considered her 'one of my sweet girls' that I prayed for and agonized over every moment of her life. She was so precious to me. . . . Her love and care for others was rare in one so young and there were times when I was simply overwhelmed by the blessing that God had given to me to allow me to be a part of her life. . . . She will always be close to my heart and I when I think of heaven Giana will be part of my joyful anticipation of what heaven holds for me one day.
I want to share one small journey that Giana and I had together. As she struggled, I challenged her one week that each of us has to make a decision in our lives. Will we seek after those things in this world that seem to bring temporary joy or will we live our lives with eternal values, seeking and resting in whatever God chooses to do in our lives that will bring Him glory. I gave her a week to think and pray about that question. I told her it was a very important decision that she must make for her life. She came back the next week having given very careful consideration to what I had said. I asked her if she had made a decision. She was very deliberate and clear in her response. (I don't have to tell you that Giana was a very intelligent and articulate young woman). She said, 'I want to live for whatever God chooses to do in my life that will bring Him glory.' While we could not have known this is what God would have chosen for Giana, we can, as those she has left behind, be her voice - be her voice to make sure that all who ever hear her name know that Giana's life was all about bringing God glory no matter what He chose to do with her life.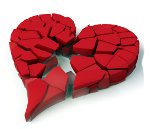 The June 26 Memorial Service Hosted by Spencerport Bible Church
Note that the service starts at the 4:17 mark
https://www.youtube.com/watch?v=d9Mc2llJwBM&feature=youtu.be
http://www.veoh.com/watch/v107726706zCqF72ns
~~~~~~~~~~
Past, Present, and Future
This is a link to an mp3 recording of my first public address to the congregation of CCC.
It's a testimon of sorts covering what happened, what's happening, and what I hope for the future.
Go to the Sermon Central Page for Subsequent Messages on Affliction
~~~~~~~~~~
Poetry
I have found writing to be an avenue of healing for me
as I reflect on those things that are most precious through the lens of my sorrow.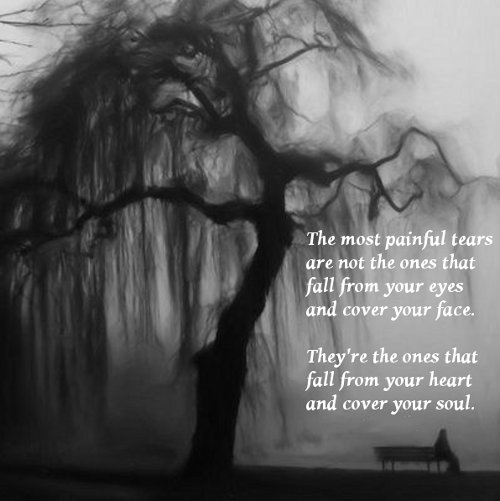 ---
Here is a Poem written by Giana's good friend, Deja Simmons